For anyone who is transitioning from active duty to civilian life, we know firsthand how challenging it can be. Re-establishing personal relationships, adjusting to a new or evolved community, finding a job and a new sense of purpose, "codeswitching" around your new colleagues, and many other obstacles to successful transition are unique to your experience — many of which regular civilians aren't able to understand because they haven't experienced these challenges themselves.
That's why Quiet Professionals — a CVE-Certified Service Disabled Veteran Owned Small Business (SDVOSB) — is dedicated to ensuring veterans have the support they need after transitioning out of the military. 
While there are many helpful resources to choose from, here are five we value highly to help you get started:
1. Quiet Professionals Cleared Transition Series
The Quiet Professionals Cleared Transition Series is an 8-week series that outlines a clear process for members of the military to effectively separate, identify what their career paths are, translate their skill sets to the civilian world and design a path ahead to reach their career goals (including education, internships and "foot in the door" jobs).
One specific area of focus this series assists with is the transition for clearance-holding military veterans, as we know that maintaining clearance can be a tricky thing to do.
The series also covers housing, health care, mental health, maintaining clearance, maintaining fitness and translating "task and purpose" to your civilian career, as well as a resource list.
Early enrollment is available for our Cleared Transition Series now — use this form to sign up today and be the first to know when our series launches.
Cleared Transition Series Signup Form:
2. Operation Partnership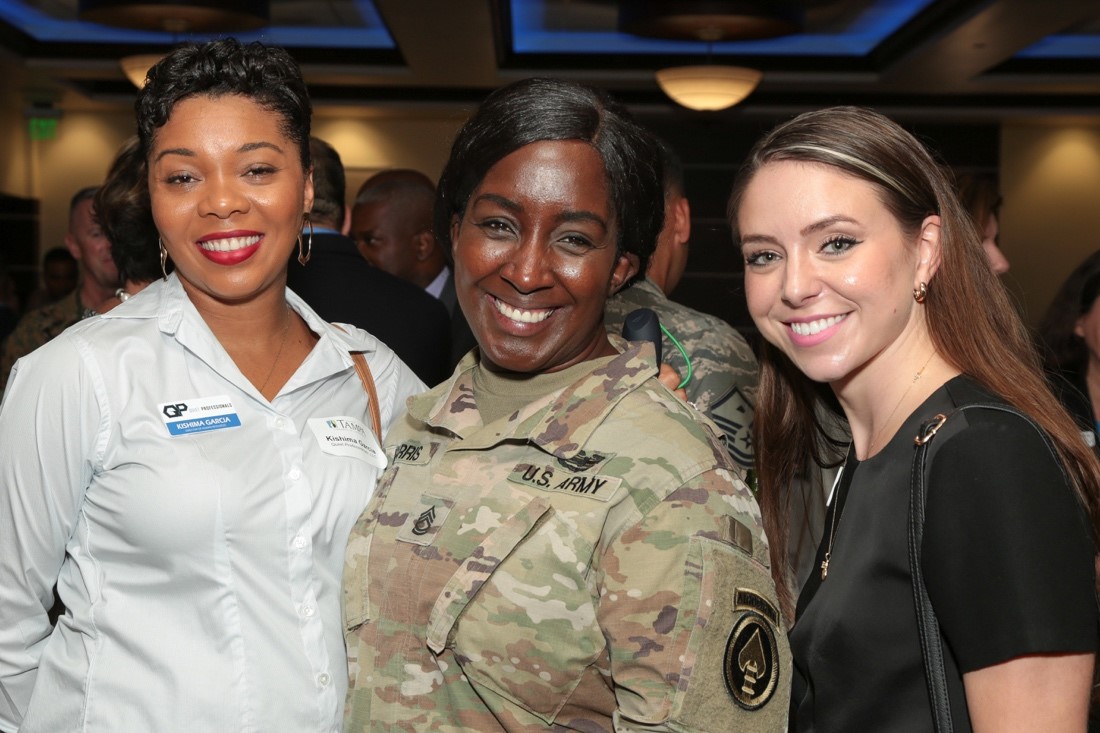 Operation Partnership is a program that helps transitioning military members build a strong network in the local business community while building skills to support a successful transition. The three-part series is organized by the Tampa Bay Chamber and features mock interviews with local hiring managers, workshops to translate MOS into civilian-friendly resumes, networking with local business leaders, job shadowing and more.
Operation Partnership: Tampa Bay at Sunset (happening on October 21, 2021 this year) is a casual networking gathering designed for transitioning military members looking for civilian employment opportunities. The event allows these individuals the chance to expand their professional networks and meet members of the Tampa Bay business community.
In addition to the Operation Partnership: Tampa Bay at Sunset event, there are many other Tampa Bay Chamber events offered throughout the year to assist with professional development, networking, and growing your business or career in your next chapter in civilian life.
3. Hiring Our Heroes
Hiring Our Heroes (HOH) is an initiative launched by the U.S. Chamber of Commerce as a nationwide effort to connect the military community with American businesses to find meaningful, fulfilling employment opportunities for veterans, service members and military spouses.
HOH offers a variety of programs and events, including: 
50+ annual hiring events

Virtual and in-person engagements

Networking and education opportunities

6- to 12-week fellowship programs (hands-on experience in civilian workforce)
The organization also offers a Corporate Fellowship Program — a 12-week program connecting cohorts of transitioning military members with professional training and hands-on experience in the civilian workforce. In addition to the Corporate Fellowship Program, Hiring Our Heroes offers a Military Spouse Fellowship Program and a variety of helpful online resources, including webinars, research, workbooks, trainings and other similar tools.
4. Florida Veterans Foundation
Sometimes, career guidance is not enough. Some veterans find themselves in crisis after transition as they struggle to cope with PTSD, old combat injuries, housing insecurity and other serious challenges.
At Quiet Professionals, we've partnered with Florida Veterans Foundation to bridge the gap between veteran support networks. This foundation partners with other like-minded organizations to solve many current challenges veterans face when transitioning out of active service. These solutions include transportation assistance, legal guidance, crisis support, drug abuse assistance and much more.
This group also provides an emergency hotline, emergency financial support, initiatives geared specifically toward helping homeless veterans and more. Explore all that the Florida Veterans Foundation has to offer online today.
5. Careers at Quiet Professionals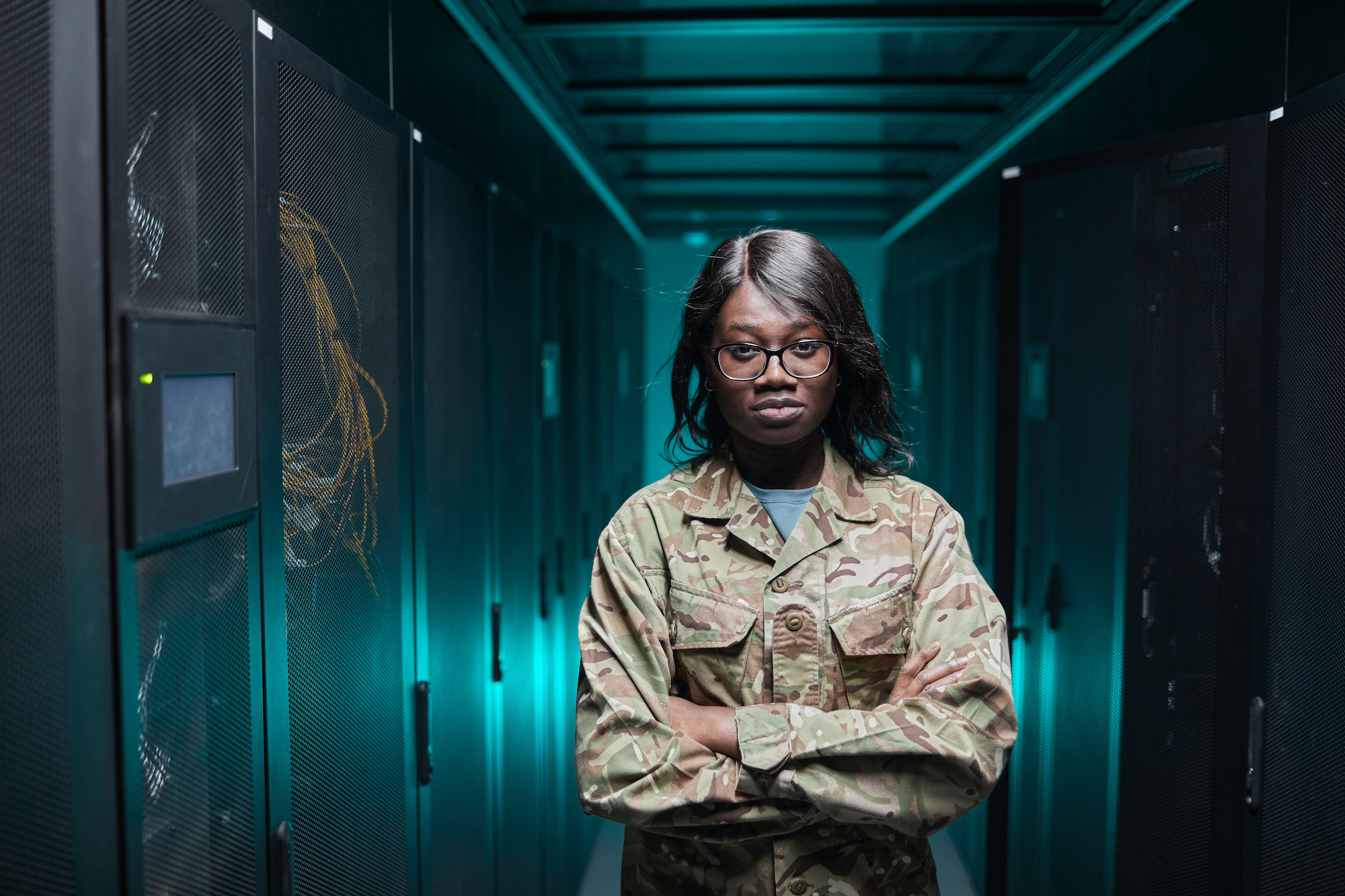 At Quiet Professionals, we understand exactly the position you might find yourself in as a veteran transitioning out of the military into civilian life. We understand because we are veterans ourselves and we understand the unique challenges people like us are faced with in these situations.
The Jobs
During your time in active service, you've been dedicated to doing meaningful, fulfilling work. That shouldn't have to change once you've transitioned to civilian life.
At Quiet Professionals, we seek out game changers, innovators and leaders to fill highly valuable roles in Advanced Analytics, Information Technology Services, Global Intelligence Support Services, Operational Mission Support and Geospatial Services. Each role in these areas helps us get to the next level in building a safer, more secure world.
The Benefits
We're committed to hiring veterans and providing opportunities for military families to benefit from. Our employees enjoy a comprehensive benefits package that includes 100% health, vision, dental and group life insurance coverage with low copays and deductibles, as well as eligibility for coverage starting on their first day of employment.
We also offer employees a 401K plan with employer-matched contributions up to 3% and partially matched contributions up to 5%.
Referral bonuses are also available through our Employee Referral Program to anyone assisting with recruitment efforts.
The Culture
Working at Quiet Professionals means more than just having a meaningful job. It means joining a family. With our core values setting the standard for how we work and the environment we thrive in as a team, we are able to grow quickly, achieve highly complex missions and look out for each other.
As veterans ourselves, supporting veterans is a top priority for us. We are fortunate to have been nationally recognized as a Platinum Medallion Award Recipient by the federal HIRE Vets Medallion Program for exemplary recruitment, employment, and retention of our national heroes.
See the many other reasons to work for a defense contractor like Quiet Professionals.
Let QP Help You With Transitioning Out of the Military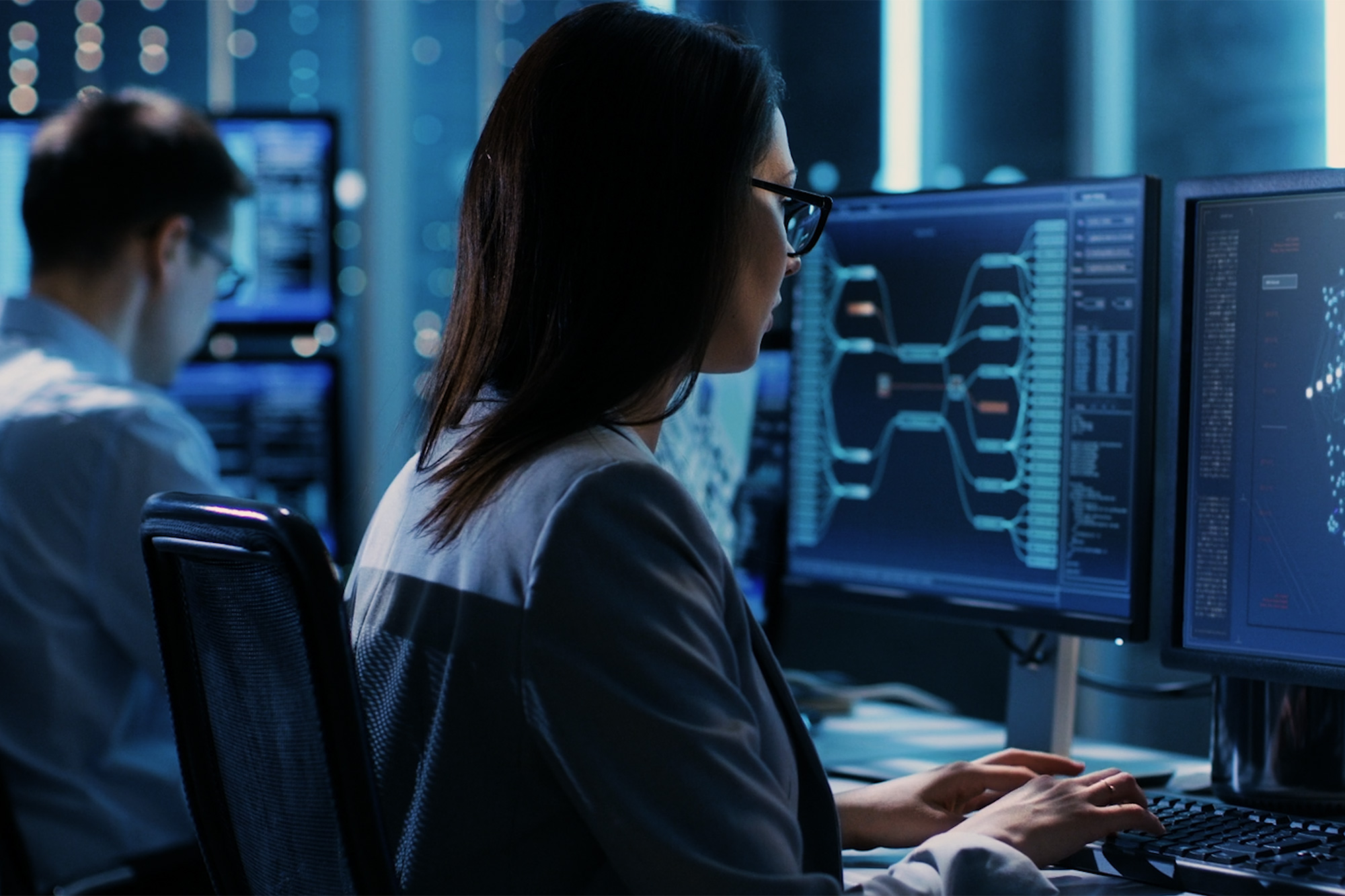 Ready to learn more about how Quiet Professionals can help with smoothly transitioning into civilian life? We're here to help. View our current careers today and see what opportunities await you.