Silent Night…Quiet Night… 
Quiet Professionals had a great year in 2021. Our diligent efforts and innovative team provided us with many successes. Overall, it was a year of tremendous growth. To celebrate a year of hard work, we held our holiday party on December 17th at the Epicurean Hotel in Tampa, Florida.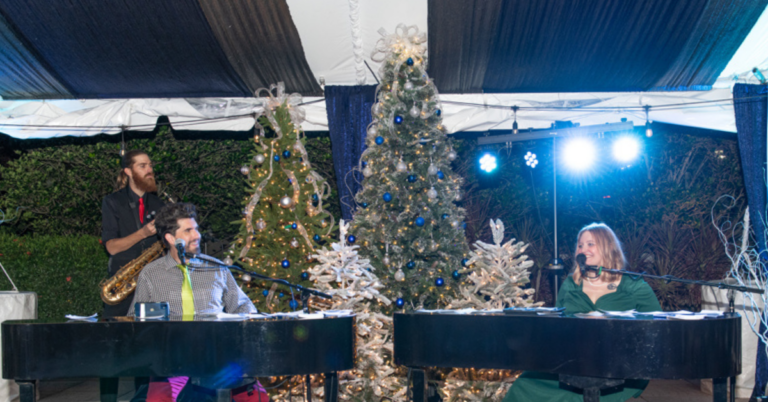 Here's a quick recap of a few of our many milestones: 
August 2021 – The tragic takeover of the Afghanistan capital of Kabul occurred on Sunday, August 15. By the following Thursday, we were using our Cerebra Grey advanced data analytics product to assist Afghan SIVS, AMCITS, and third-party nationals. The dashboard also served as a common operating picture for non-profits, NGOs, private businesses, and government agencies to coordinate evacuation efforts. We also created the 

Project Afghan Relief Fund

 (P.A.R.F.), a Florida Not-For-Profit to address ongoing support for the refugees.

 

September 2021 – We honored our veterans and paid remembrance to the 

twentieth anniversary of the 9/11 attacks

.

 
October 2021 – We attended the 2021 

GEOINT Symposium

 in St. Louis, Missouri, to collaborate with our peers in the Geospatial Intelligence (GEOINT) field and continue to develop solutions to the world's most complex problems.

 

November 2021 – Quiet Professionals was awarded the 

HIRE Vets Platinum Medallion Award

 for the highest level of excellence in hiring, retaining, and developing the careers of veterans. We are honored to work with those who have served. We also won the 

Tampa Bay Inno Fire Award

 for our innovative efforts to aid our allies in Afghanistan. 

 

December 2021 – Just one year post-acquisition, Quiet Professionals company Echo Analytics Group held 

a ribbon-cutting ceremony for their innovative new OSINT center

 on the 7

th

 floor of the Island Center building. 

 
It's been a great year overall, and we are looking forward to some big developments next year, from new products and services, to sponsoring and participating in some amazing events, to expanding our leadership in our areas of expertise. 
If you are looking for a new job that with an amazing company building upon its successes to grow even further next year, we invite you to check out our careers via the link below.  
If you are looking for a partner for advanced data analytics excellence, Esri ArcGIS and cloud computing expertise, and top-tier OSINT capabilities, we invite you to contact us now!