The Transition Tampa Bay: Industry Connect series, sponsored by the Tampa Bay Chamber, kicked off this month at Quiet Professionals, where a select group of transitioning service members received the red-carpet treatment. Members arrived at the first event of the series to have their professional photos taken and enjoy a working breakfast while hearing presentations by the President & CEO Andy Wilson and several other veteran members of the Quiet Professionals family. 
The Tampa Bay Chamber series will focus on providing transitioning service members with the opportunity to explore different companies in the Bay area prior to leaving active duty. 
The next event in the series is scheduled for April 20, 2022, at 8 a.m. The series is recommended for active-duty service members who have at least nine months before their end of service date and is meant to help participants build their professional network and learn how to translate their current roles in the military into the corporate world. The series introduces participants to executives, corporate culture, and hiring best practices.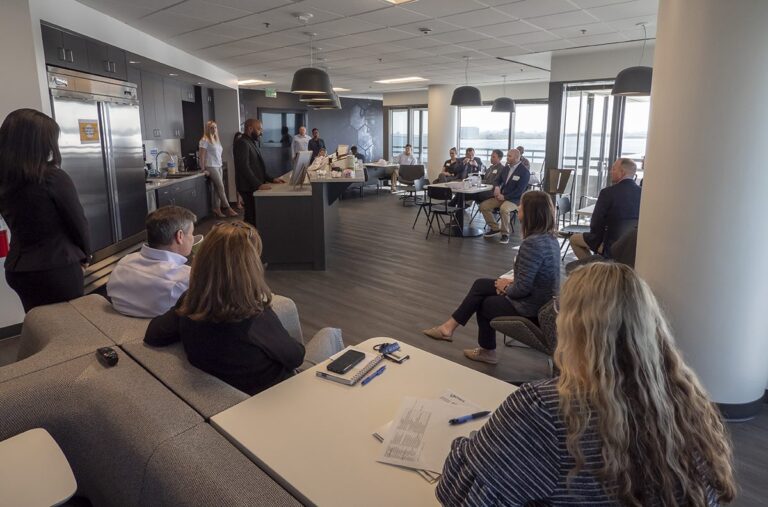 The point of contact for the Industry Connect program is Katie Lopez, Senior Director of Military & Workforce Development at the Tampa Bay Chamber.  
"Career exploration early in the transition from military service is critical to managing expectations and developing professional goals. We are so thankful for community leaders, like the team at Quiet Professionals, who are willing to share their transition journeys and allow military members to better understand the depth of career opportunities in the Tampa Bay business community." —Katie Lopez, Senior Director of Military & Workforce Development at the Tampa Bay Chamber 
The transitioning service members who visited Quiet Professionals spoke with Andy Wilson as well as several other veterans who work for the company. Andy retired from the Army in 2009, then worked as a defense contractor while beginning his career as an entrepreneur. He spoke about becoming a "serial" entrepreneur, the lessons he's learned while founding and acquiring companies, and his vision for the growth of Quiet Professionals.  
QP speakers advised the attendees to:  
Take the time to prepare for their future careers before they transition, and not just help others get their careers in order.

 

Look for ways to translate and validate their military service within the corporate world, particularly via industry-standard certifications (such as the Project Management Professional certification).

 

Avoid the use of military jargon on resumes, cover letters, and other materials.

 

Ask former members of the military to vet their resumes.

 

Take advantage of the transition assistance offered by the military, including signing up for their free year of LinkedIn Professional. 

Seek out a culture that understands them and allows them the freedom to do their best work.

 

Take the time to tailor their resumes toward specific job opportunities.

 

Be willing to prove they can do the job without a staff behind them, in order to be considered for future leadership roles.

 

Consider taking contract positions, which are a good way to get paid while figuring out future plans, for example, when starting a business.

 

Connect locally with organizations like the

Tampa Bay Chamber,

because they can connect entrepreneurs and professionals with assistance and other business owners.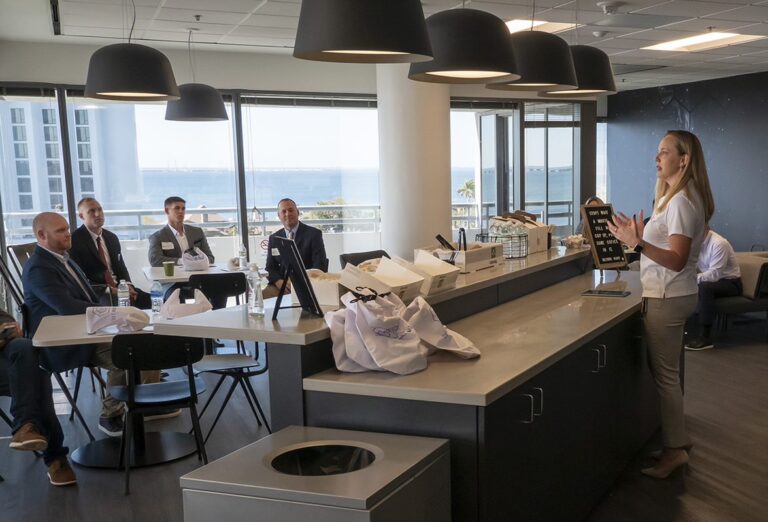 Andy's vision of success starts with human connections. Putting the right people in the right positions remains essential at every level of Quiet Professionals. 
"Always start with people. Put them in an environment where they can do excellent things. You can't hold them back. One strategic hire can change the company in a short period of time." —Andy Wilson, President & CEO, Quiet Professionals 
Interested in joining the Industry Connect program? Contact Katie Lopez here. 
Read more here about Quiet Professionals' company and culture. 
Interested in joining Quiet Professionals? Check out our careers now!